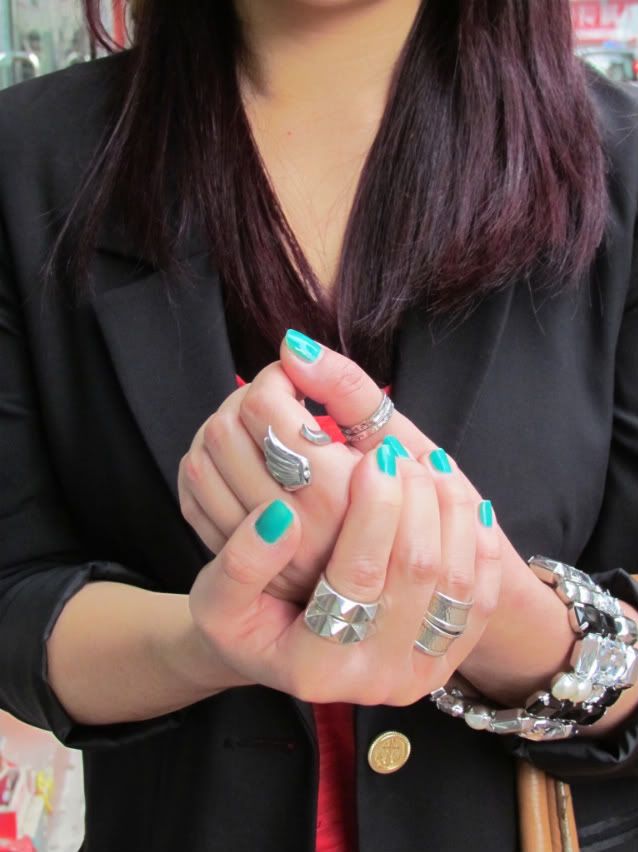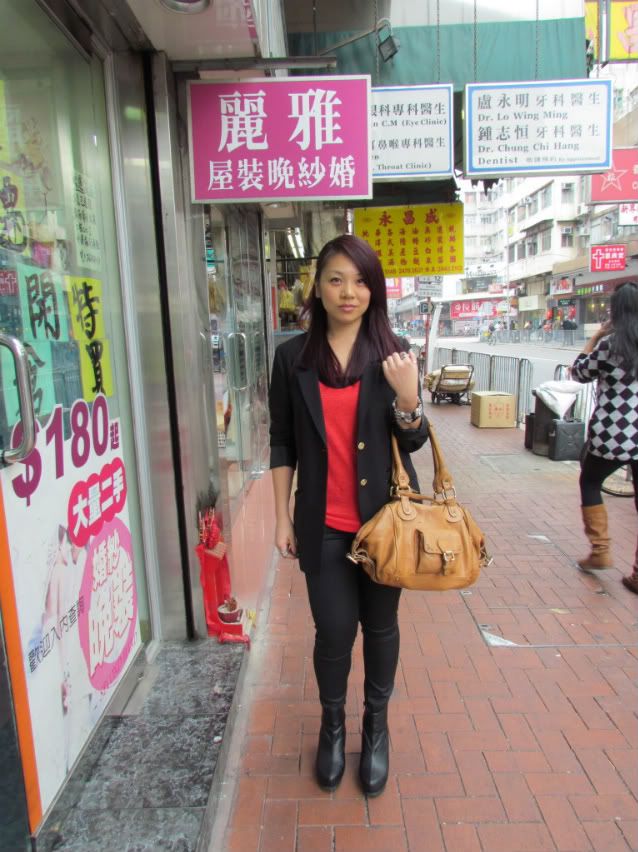 Blazer/Tank top/trousers/bangle - H&M, Wedges - I.T., Bag - Chloe
This is probably my first red top in my wardrobe, I usually wear black most of the time but I want something different. I bought these coloured basic vests in red and blue, I love them alot so I think I might buy some more in other colours, it's nice to wear some bright colours for a change!!
My Chloe bag is quite old it's from 5-6 years ago, I used it to death when I first bought it but I haven't used it that much for the last 2 years it's been sitting in my wardrobe all alone, so I took it out town today!