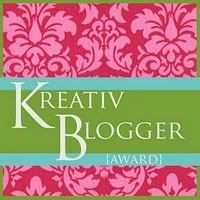 Here are the rules:
1) Find another 10 blogs that deserve the award
2) Tell them that they've been awarded
3) Tell 10 things they don't know about you
Here are the 10 blogs that deserve the award:
5) Follow Pix
6) Miss Independent
7) Pocahontas Marta Blog
8) Sofiina's Day
9) Fleur Daily
10) Mademoiselle Mimi
10 things you don't know about me:
1) I was born and bought up in England.
2) Apart from being a fashion stylist i'm also a hair and make up artist.
3) I LOVE shoes.
4) I LOVE starbucks.
5) I can eat a full rack of ribs with chips and finish off with a massive dessert at T.G.I. Fridays!
6) I LOVE baking.
7) Topshop is my all time favourite high street store!!!
8) I used to be a massive fan of the Backstreet Boys and I loved Nick Carter!
9) Purple is my favourite colour.
10) I love disney films!