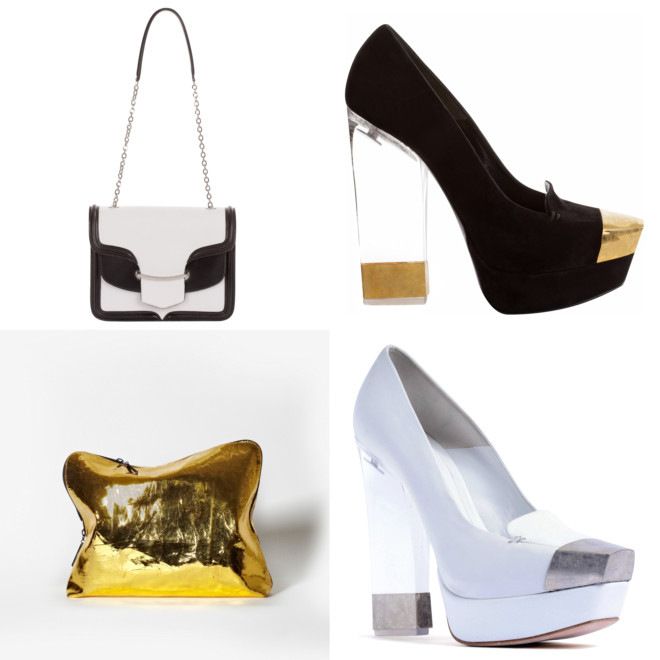 All from Alexander McQueen / Gold clutch from 3.1 Phillip Lim
Blue and Pink heels both Charlotte Olympia JOSE / Green and White heels both from Lanvin.
All available at On Pedder (Hong Kong)
I'm a huge shoe fanatic, so as soon as I received the list of the new SS13 collection from On Pedder I just had to pick out a few of my favourites to share with you guys. I'm craving for the Lanvin shoes in both colours to be exact and I want the 3.1 Phillip Lim gold clutch. I need to go and check out these products in-store soon.
Ps: Check out my Instagram!