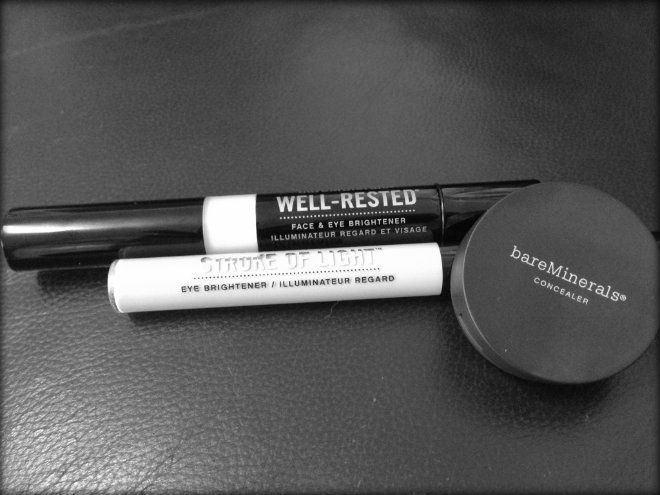 Courtesy of Bare Minerals
You got to check out the Well-Rested Face & Brightener by Bare Minerals it makes your face glow instantly and it's one of my favourite products right now. I love how it just makes you look wide awake once applied. I highly recommend this to anyone who's looking for a skin highlighter/brightener.
This is a sheer-medium coverage. This didn't really work for me but maybe it's because my under-eye dark circles are actually quite strong, but if you're looking for a concealer that has a light-medium coverage then this might be for you.
Correcting Concealer SPF 20
This concealer was perfect for me, it covered my under-eye circles and blemishes. It wasn't too cakey and the coverage was perfect.