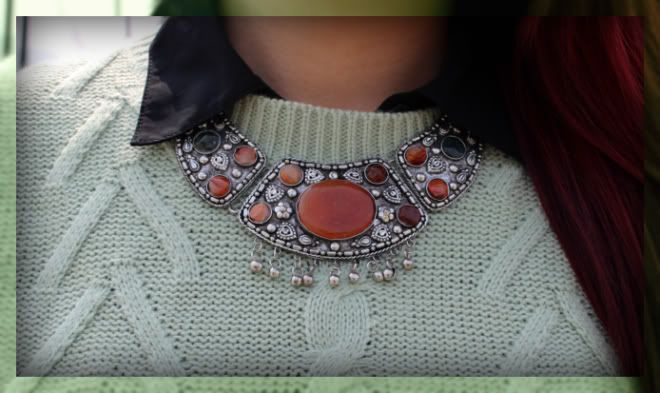 Shirt worn underneath - Cotton On
I had my hair dyed again last week, I couldn't stand my roots! This time it's more vivid, love it!
OK, so I went to Forever 21 to pick up some clothes last week with my friend, I managed to grab this mint coloured sweater, I'm lovin' pastel colours for Spring this year and necklace and of course a few other things, but I might take back the other stuff I bought and exchange it for something else as I'm still not too sure if I like them or not.
I'm thinking of going back home to London for one month in May this year, again I'm still deciding. Yes or No? The price of the flight tickets are a problem, it's a little expensive!