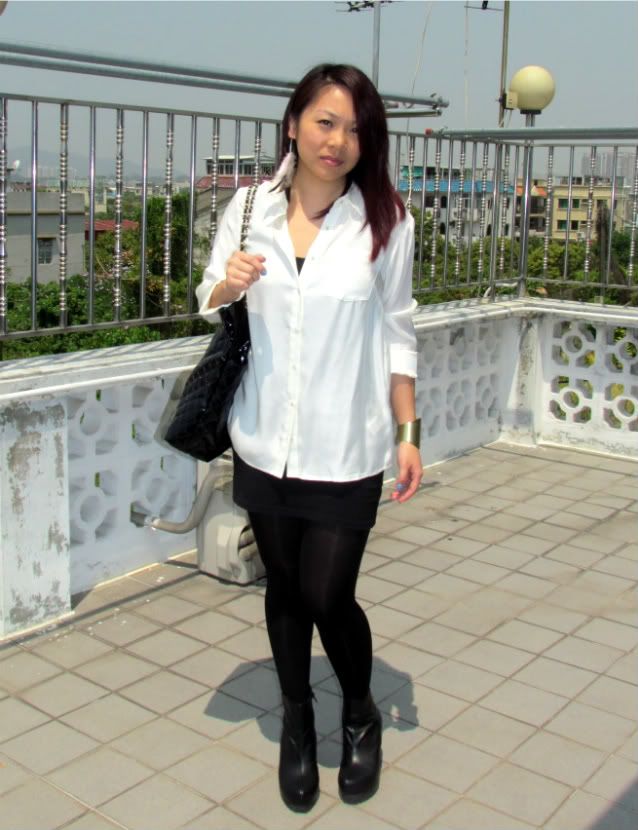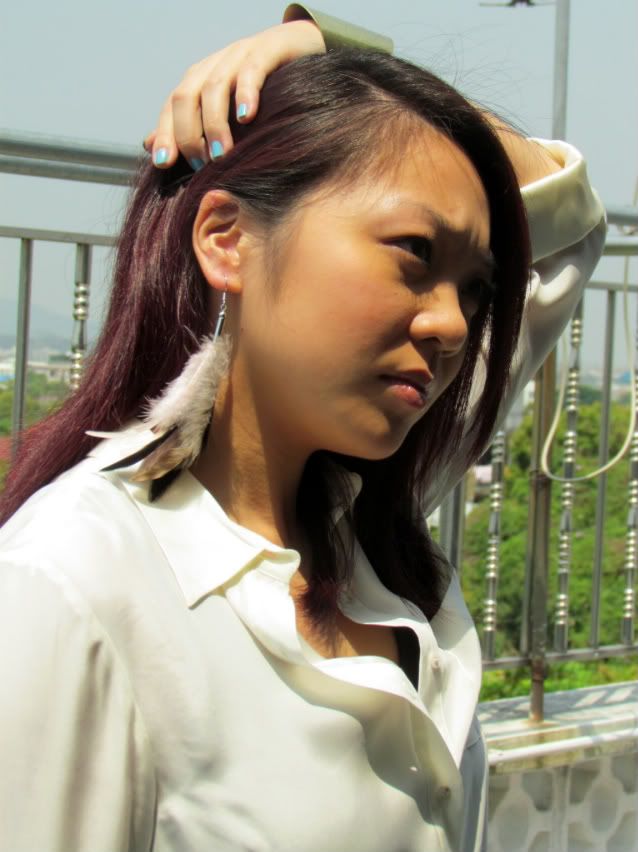 Tank top underneath - London
As promised I said I'll show you my new feather earrings from H&M, so here they are! They look better in real than in photos, I think they had it in orange/black and a pair in black/white I can't remember precisely but I bought them in light pink/black (they look white in the pic).
I think this must be the most comfortable shirt in my wardrobe so far, I bought it last week and wore it for the first time today. I highly recommend it to anyone looking for a silk shirt (it's like I'm advertising for H&M haha).