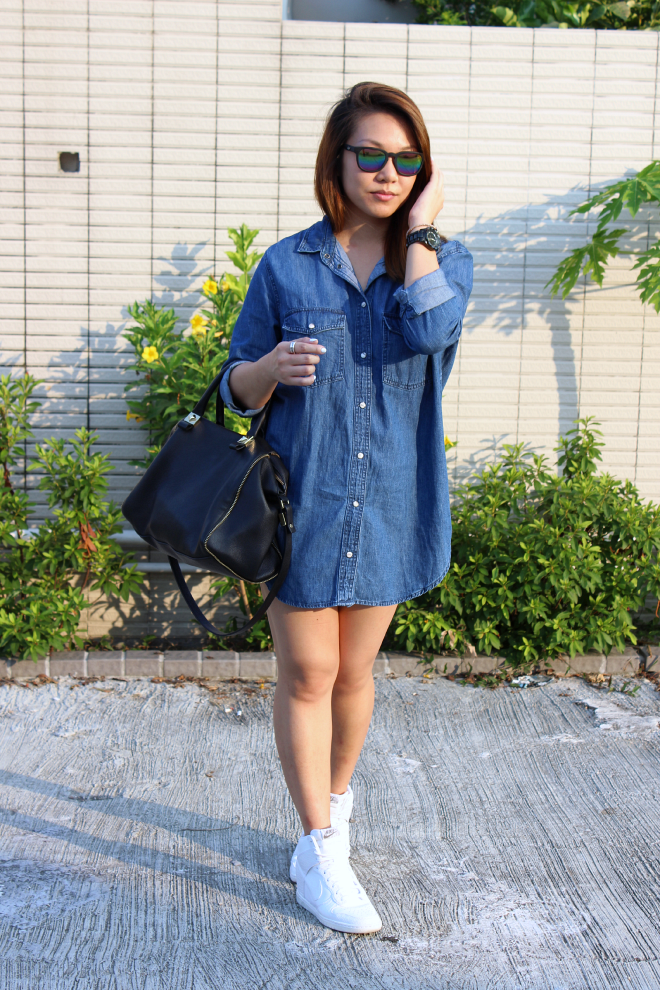 Karl Lagerfeld - Watch Station
Bracelet - Courtesy of Links Of London
Hey guys, as some of you might have already noticed I stopped doing outfit posts for about

5

months

, that was due to some personal reasons. Anyway, i've now come back with an outfit post and feeling pretty good. Here i'm wearing an oversized denim shirt from Monki, and yes I am wearing something underneath and that is a black bodycon skirt.
Something else I would like to mention is the super cute nail art that was created by The Nail Library (Hong Kong) at the Monki AW14 Collection Preview last week, i'm absolutely lovin' it!