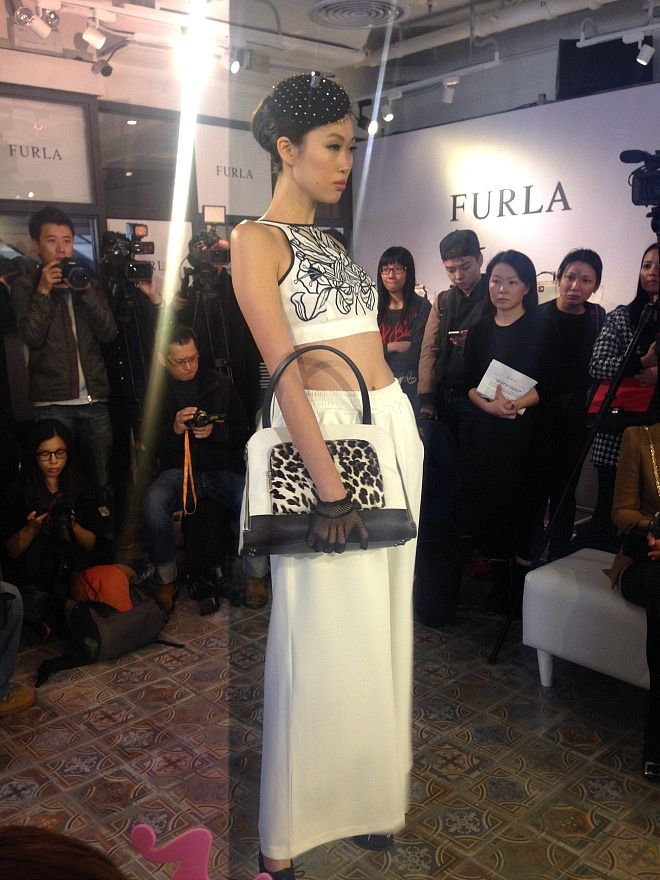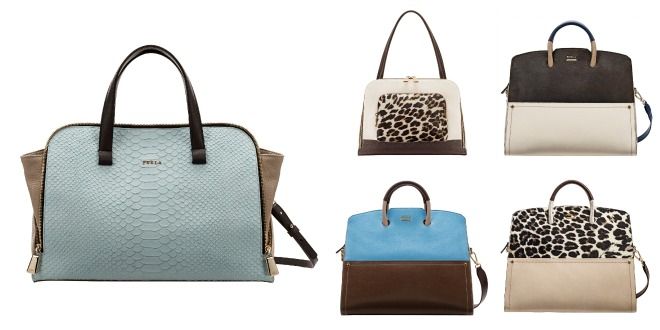 *Furla Handbag Images Courtesy of Furla
Last week, Furla gave us a preview of their Spring/Summer 2014 collection: "Up in the sky". Unfortunately, I left my camera at home that day which left me with no choice but to use my iPhone to take pictures at the show, so please excuse the quality of the images. Leaving that behind, I'm always welcome to add a Furla bag to my wardrobe and after checking out the new collection, i'm more in love. The all new Furla SS14, is inspired by the lightness and freedom of nature, featuring Maple and Parchment tones with shades of blue, such as Dew and Atlantic, and pastel nuances of Dawn and Apricot. Sophisticated and unexpected materials, like Summer Pony and Crocodile with fine, ultra-soft nappa finish, evergreen leathers such as Ares patterned calfskin and goatskin could also be found within the new collection.
The iconic Candy Bag is updated by combining the transparency of PVC on a leather base.
My favourite bag out of the lot is the Frida BBZ0 Atlantic (the light blue handbag on left), it's absolutely beautiful and the perfect size to fit all my daily essentials. What's better than a bag which could take you from day to night and goes with literally everything!