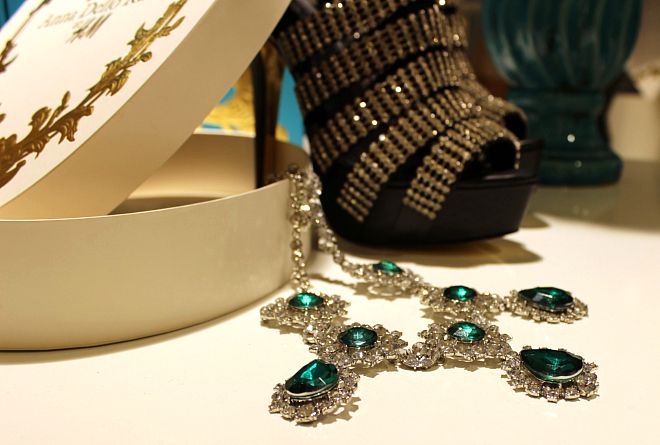 Yep the necklace is on my wishlist!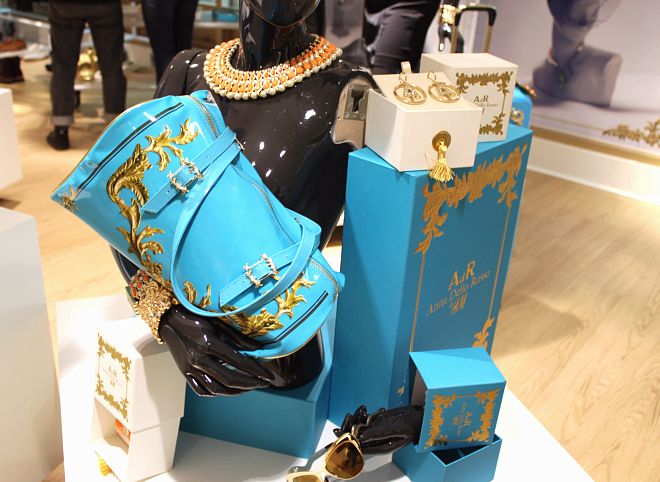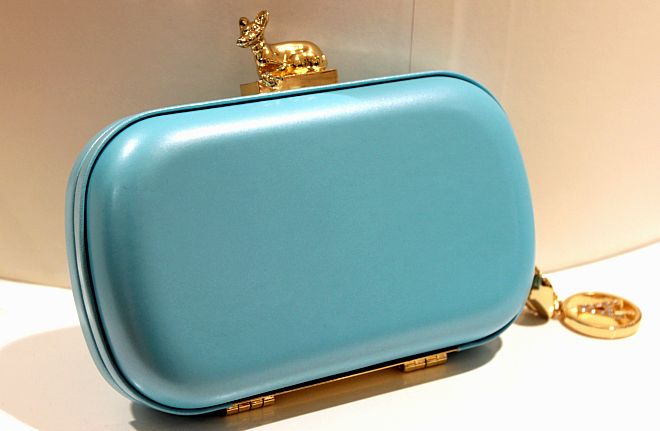 ADR's fashionable dog makes an appearance on the super cute clutch (above)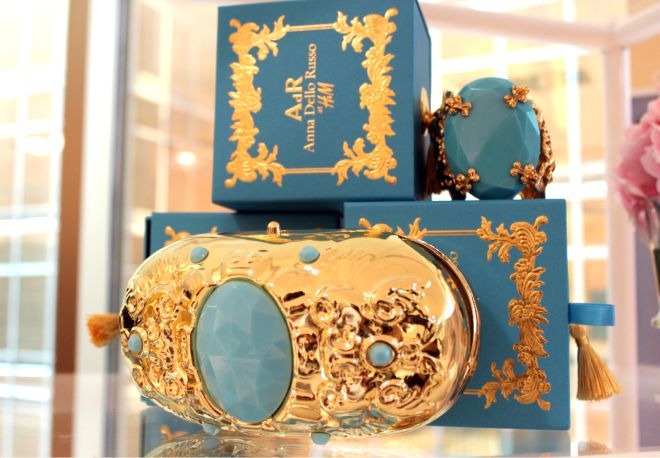 Who's excited?!! Check out the amazing Anna Dello Russo for H&M collection, I was so excited when I walked into the H&M showroom the perfect combination of gold and turquoise was put right in front of me I just wanted to take all the clutches and bangles home with me. I believe accessories are a crucial part of the our everyday wardrobe as it can bring any plain outfit to life and it's something I love. The ADR collection features jewellery, sunglasses, shoes, bags, head pieces and the amazing suitcase with gilt motifs.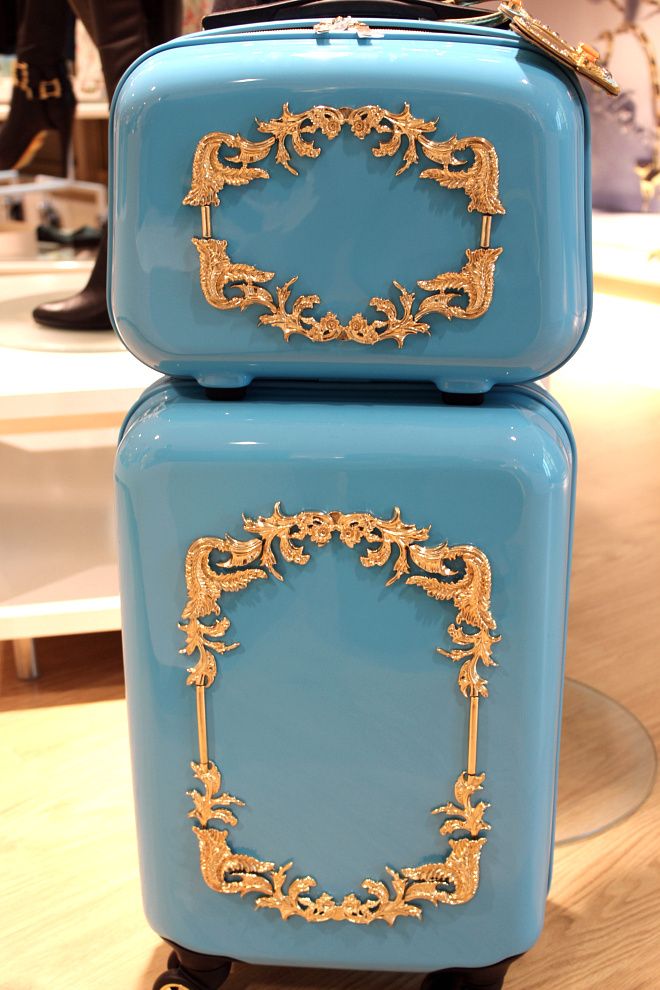 Anna Dello Russo for H&M collection will be available in-stores and online from 4th October 2012.
What would you take home with you?