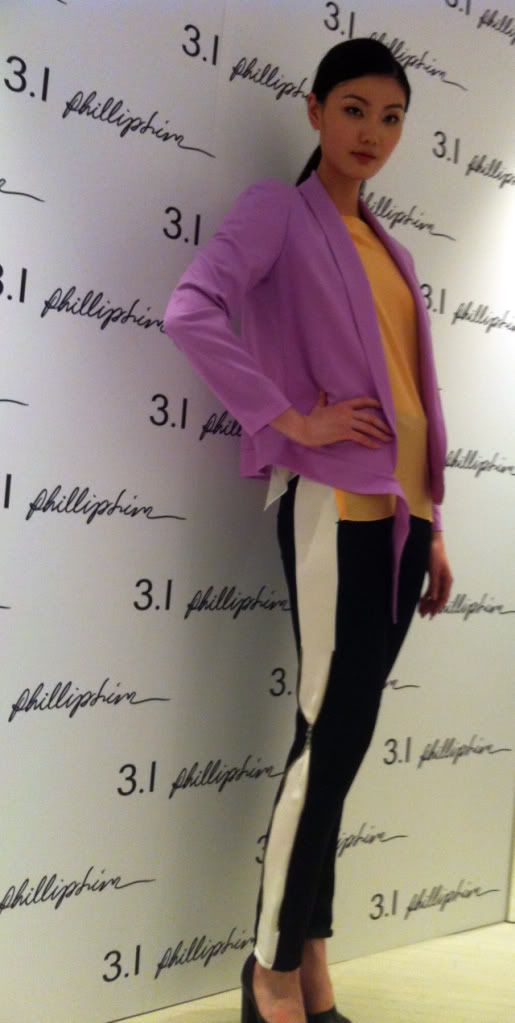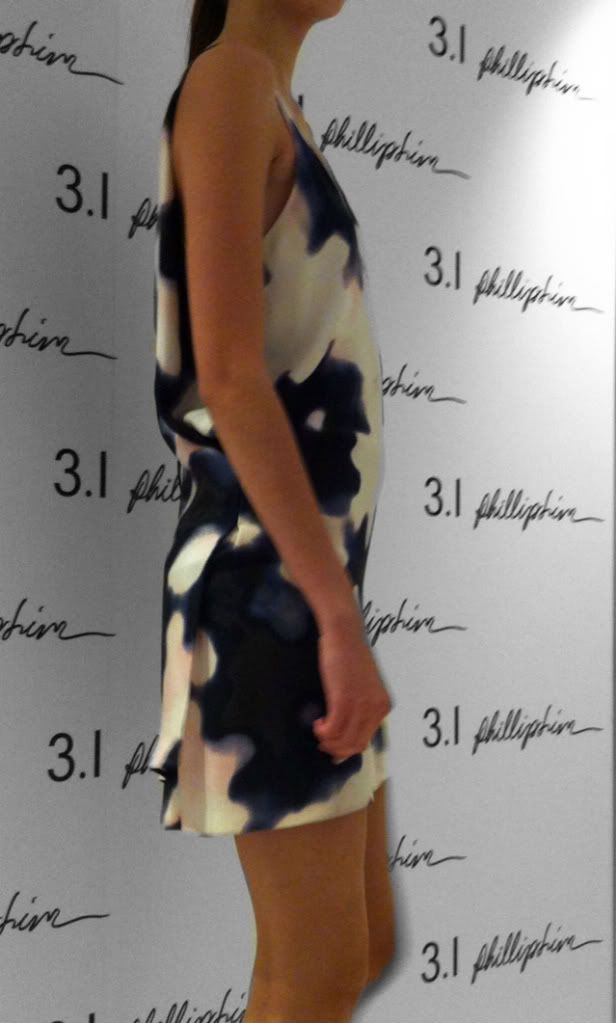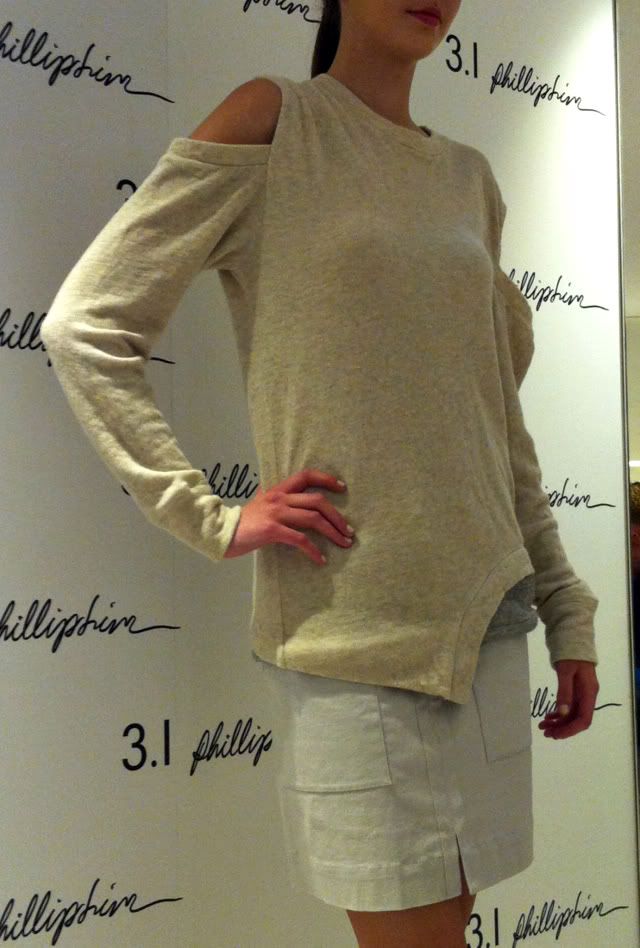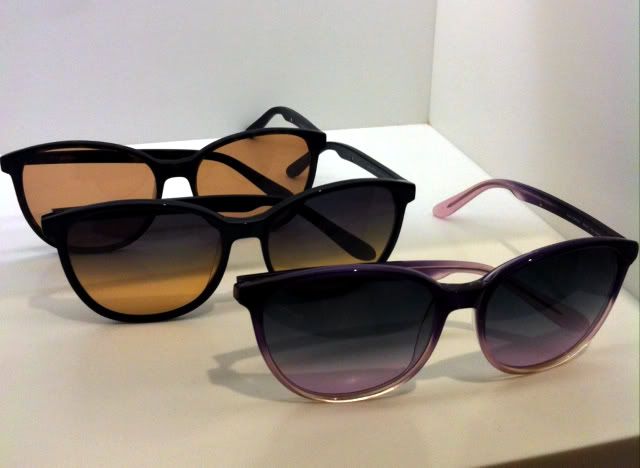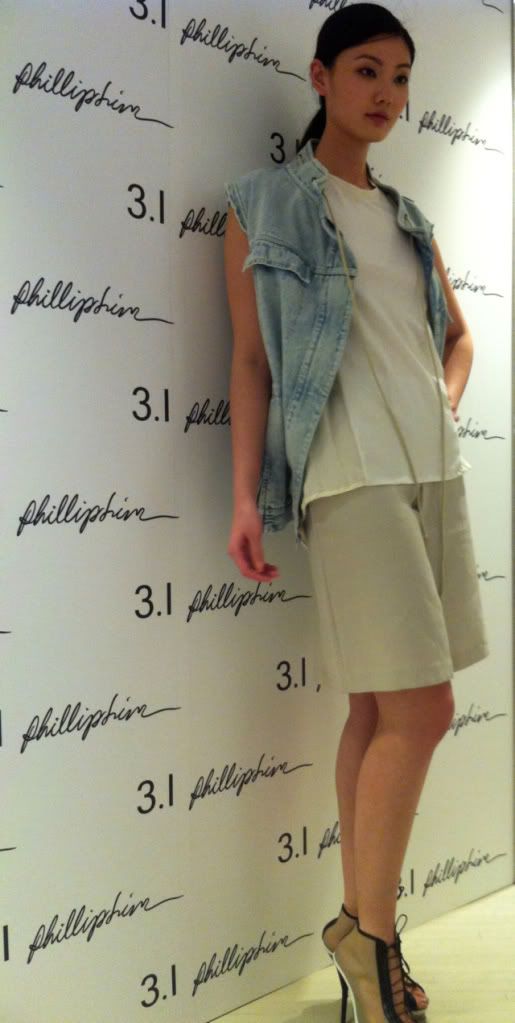 Denim vest turned into a bag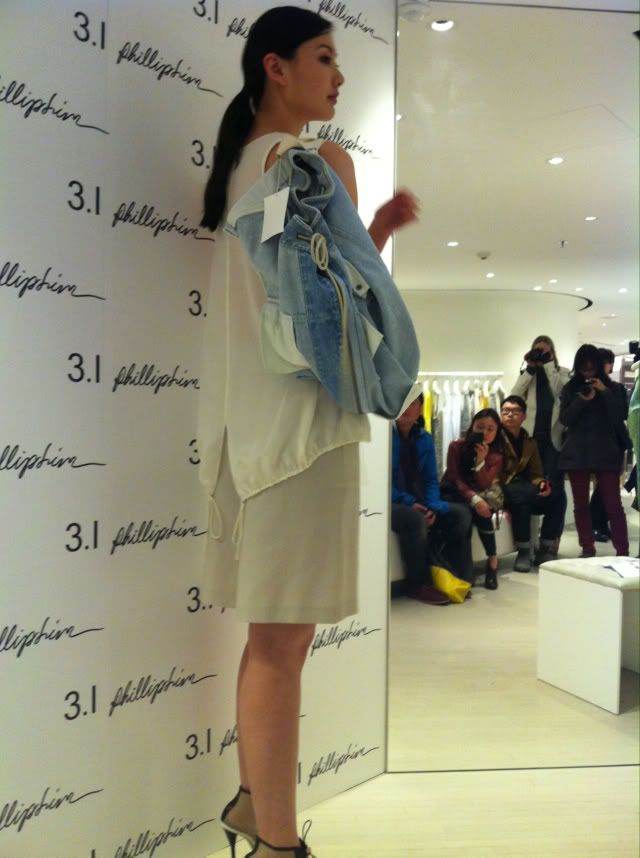 The 31 Hour bag (I want it in black!)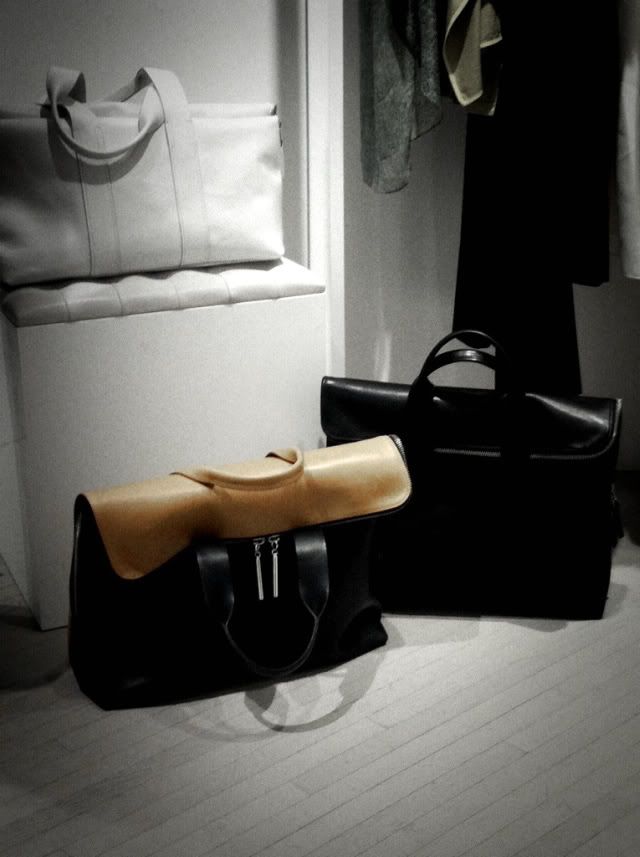 I went to the 3.1 Phillip Lim SS12 press preview a few days ago and this collection has lots of great surprises. Tops can turn into bags, long sleeve jackets can turn into sleeveless jackets.
In this collection Phillip Lim has created amazing pieces concentrating on the freedom and fragility of kites. He has used colours like Limon, shell pinks, lilacs, faded orange, soft blacks through to alabaster and parchment to give the effects of Colours which have faded in the sun.
When they took the 31 Hour bag to show us, I wanted the bag straight away, this bag can seriously take you from the day through to the evening. I love it!