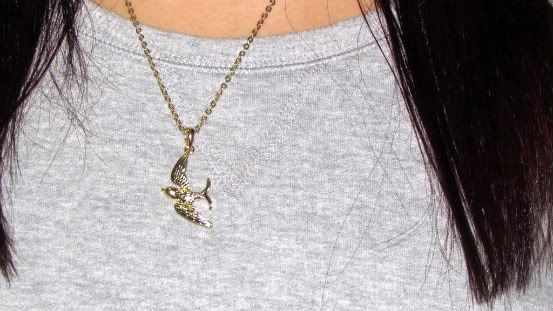 Hey pretty people!
Sorry about the background in the pics, I took them indoors because it was raining all day today!
Thank you guys for all your suggestions, I finally found my grey jumper at H&M and I love it, it's really comfy.
I walked into Cotton On the other day literally just browsing round and this cute sparrow necklace instantly caught my eye I just couldn't walk out the shop without it, another excuse for me to buy something!
xxxxxx
Jumper: H&M
Skirt: H&M
Shoes: Topshop
Rings: H&M
Watch: Vintage
Necklace: Cotton On