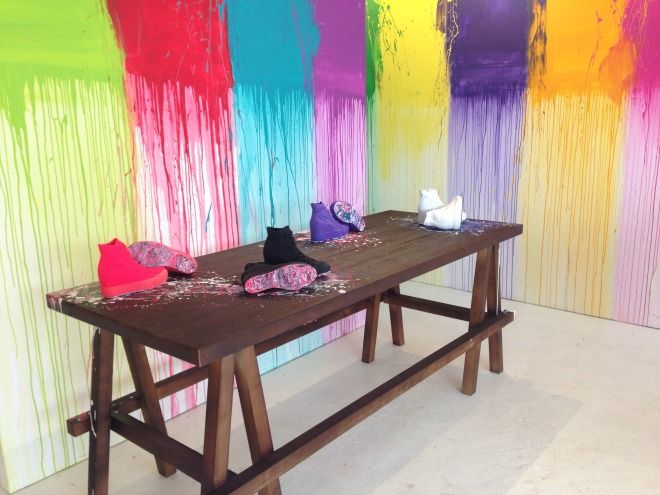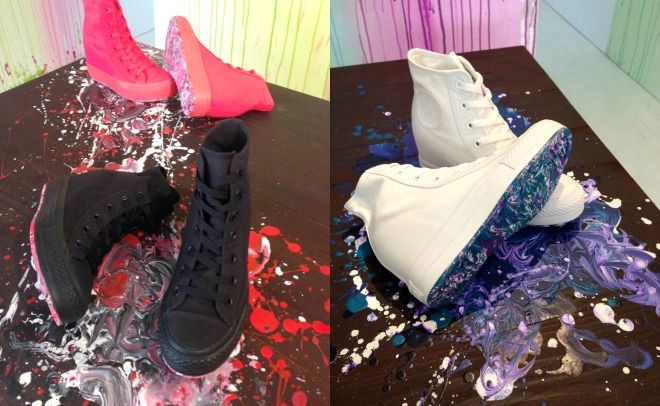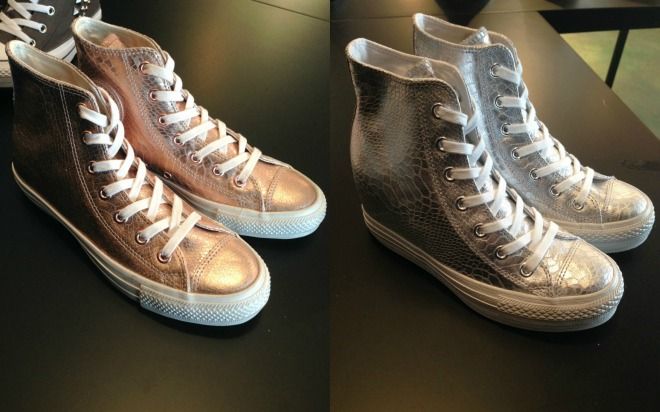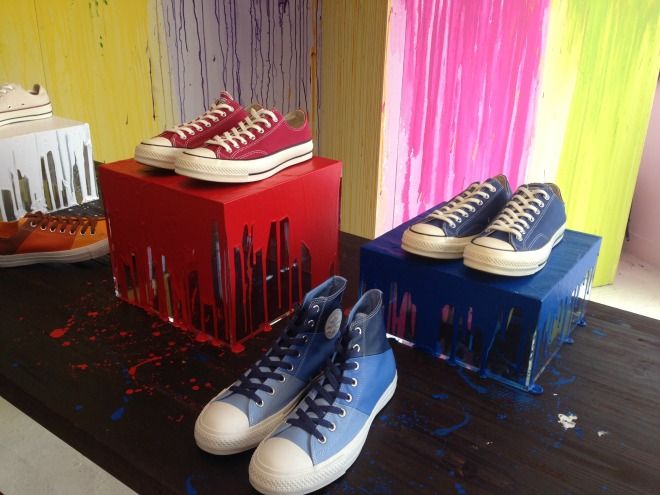 Last week I went to check out the Converse Spring/Summer 2014 collection, I literally loved everything I saw, especially the 'Platform Plus' and the new 'Chuck Taylor All Star Glam Rock' sneakers. The SS14 All Star collection features pops of vibrant colors, colorful tie-dye prints and bold colour blocking patterns. The double wedged Chuck Taylor All Star Platform Plus sneakers will be a new style addition to the season. The All Star Premium Collection offers premium materials and new styles such as the light weight studded canvas, platform plus and animal embossed leather.
The Converse CONS SS14 collection introduces a new twist on the iconic silhouette. Featuring details such as refreshing colour tones for spring, tie-dye suede and sport inspired colour tones. The new Jack Purcell Sneakers includes two new styles - Jack Purcell Post Applied: A crafted sneaker with a full-leather midsole. Jack Purcell Tortoise Leather Jack: Tortoise shell detailing and a cork insole.
Below are two of my most favourite styles from the new collection and on my wish list too. I'm absolutely in love with the rose gold style but I would personally want it in the low-top, as it would make my legs look slimmer and longer. I wish it came out this November so I could treat myself as a birthday present, but I guess I need to wait until January til I could add the two to my sneaker collection.
Chuck Taylor All Star Platform Plus in Black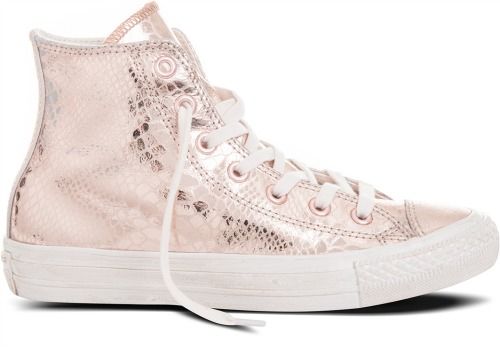 Chuck Taylor All Star Glam Rock in Rose Gold/White (Getting it in the low-top style though.)