Neon leather patch, with a 'K'
Michael attaching the leather patch onto the overalls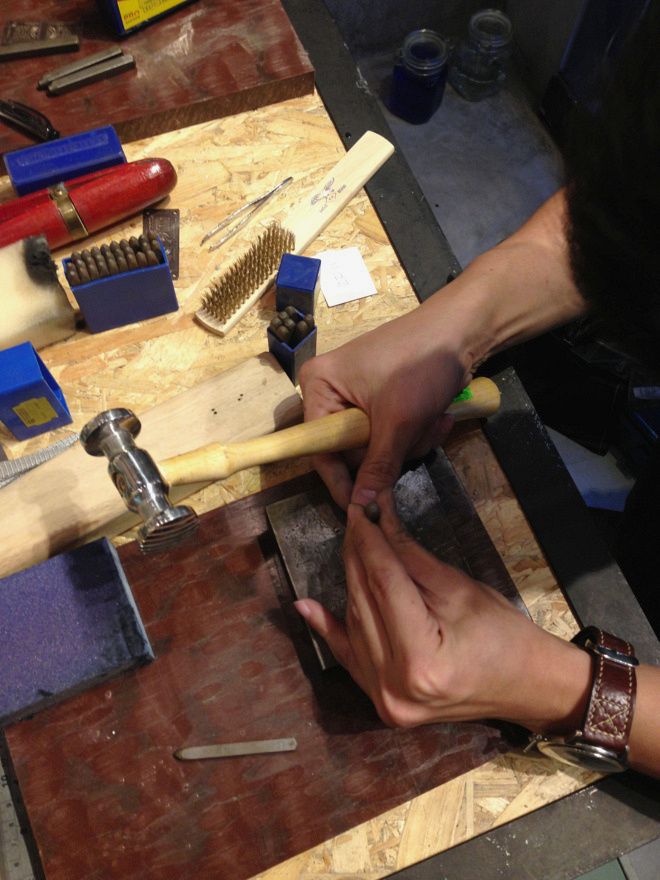 Aidan embossing 2211 on my bronze tag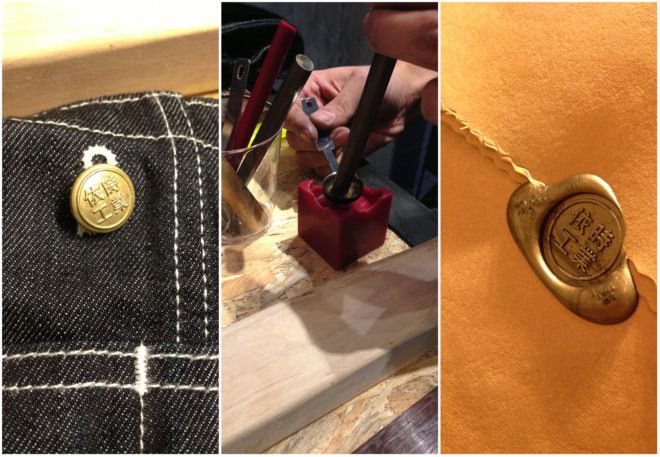 Easy Pack Creative Union Logo / Wax sealed package
Haven't quite finished on distressing my jeans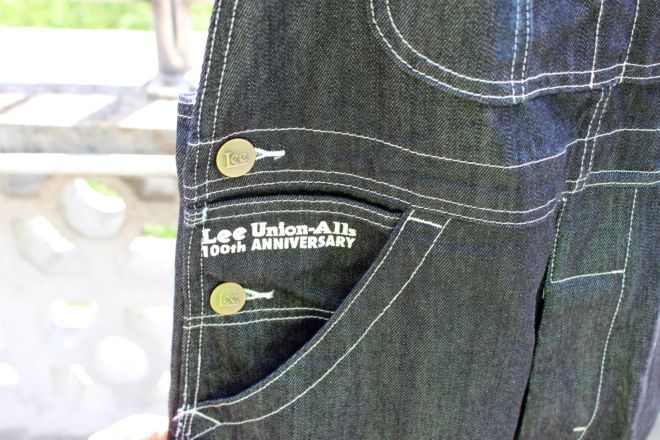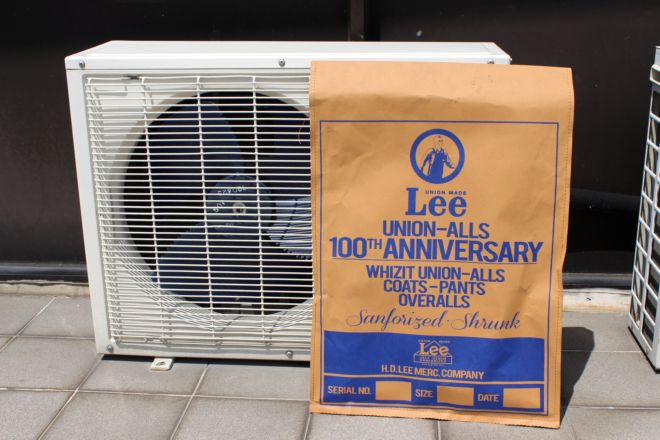 To celebrate the 100th anniversary of Union-Alls, I was invited to the Lee Union-Alls D.I.Y workshop last week. Michael Wan (Imperial United) and Aidan Lee (Easy Pack Creative Union), were there to take us through on how to personalize our very own leather and bronze tags for our limited edition bib overalls. There were loads of different coloured leather patches to choose from, and obviously I went for neon with a 'K'. As for the bronze tag, instead of polishing the whole thing and making it super shiny, I wanted a more vintage/rustic effect, so I decided to leave the bottom half unpolished, which looks pretty cool.
I left the workshop, with my denim overalls presented in a super cool packaging which was silk screened by hand, and to top it all off the package was wax sealed.
Due to the overalls being limited edition, each pair had it's own unique number and I was lucky enough number 1!
Lee, has also invited 10 designers from Easy Pack Creative Union to customize a pair of overalls, this isn't just about attaching a leather patch and polishing a bronze tag. Each design is not only unique, it's taken to a whole new level. Stay tuned, as I will be making a post on the 10 designs next week. Lee is holding an exhibition at the Flagship store over at Causeway Bay, showcasing the 10 designs
right now, so if you're in Hong Kong do go and check it out!