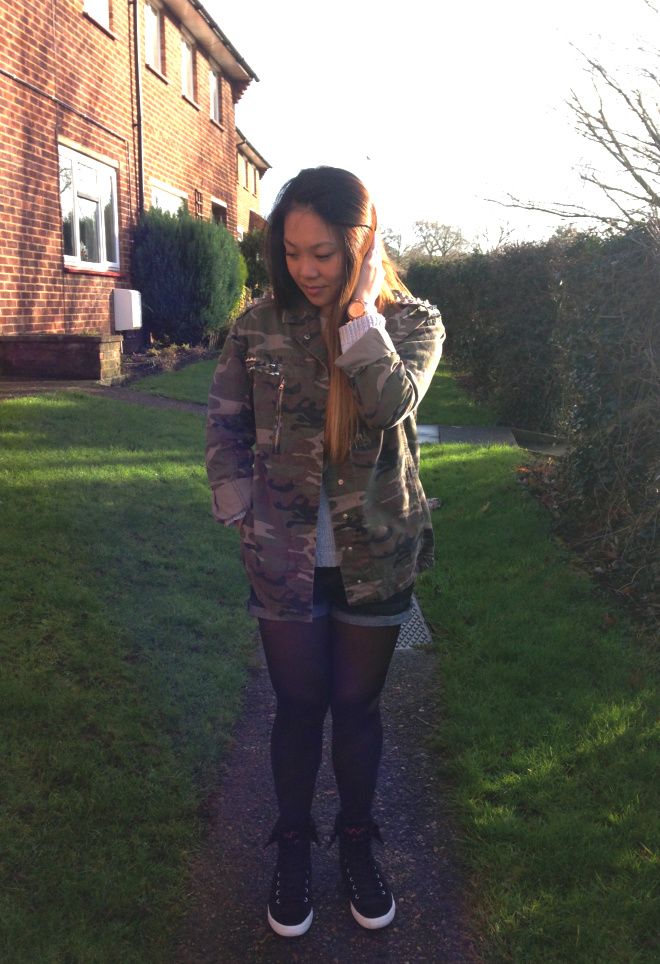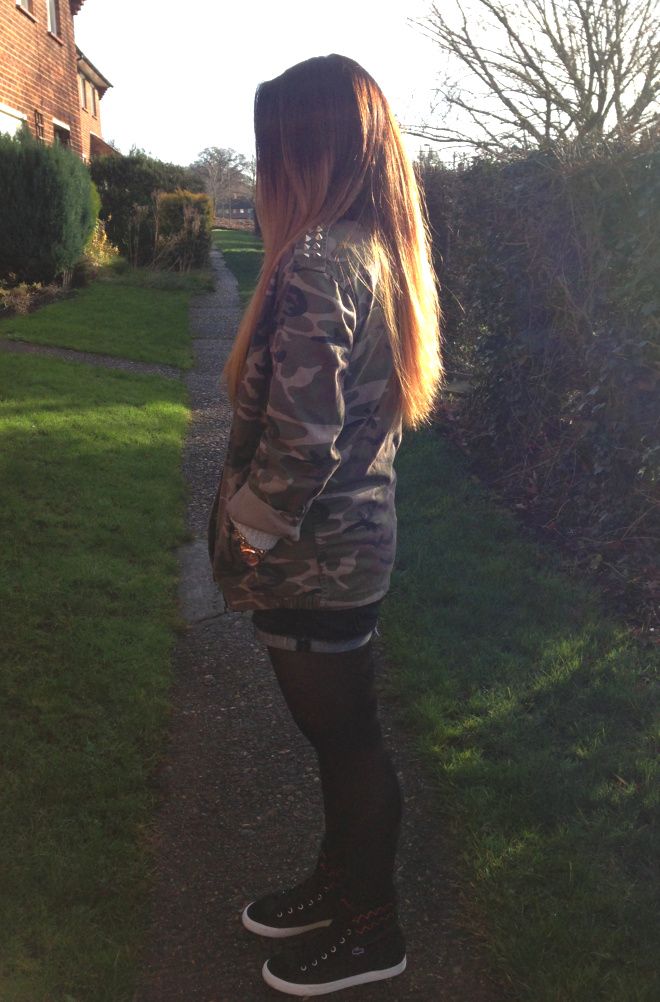 Shoes - Courtesy of Lacoste
Silver jumper (old) - H&M
Denim shorts - Forever 21
Michael Kors Rose Gold Watch -

ASOS
Winter is my all time favourite season of the year, probably because I was born in the winter so I just love the cold winter days. To keep my feet warm this season I have to admit I've been wearing UGGS, but I've also been wearing these Lacoste AW12 hi-tops. I don't tend to wear shoes like these Lacoste trainers anymore but they are very comfy. When I first worn them I was struggling to slip my feet into them as they were super tight but after wearing them in a few times, it's so much better.
So Last week I went into Topshop and within 15mins I came out with this studded

camo

jacket

, a green knit and a black and white hoodie. It's a very bad habit but I needed some retail therapy.