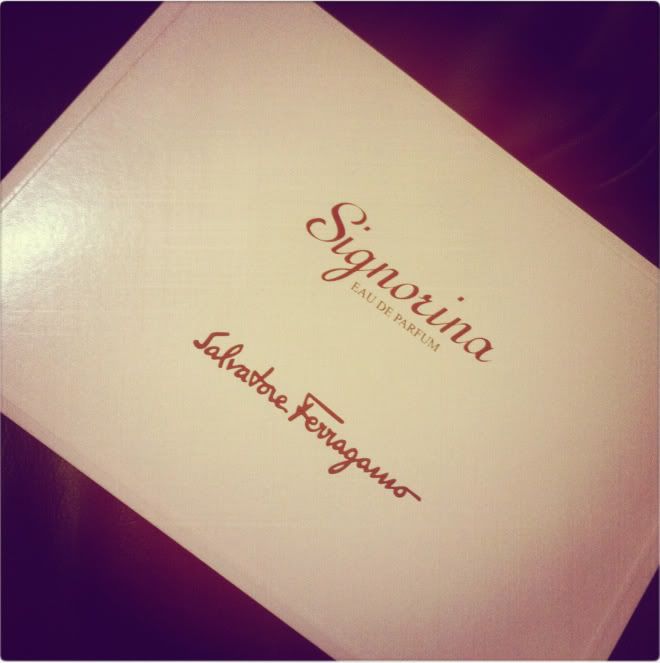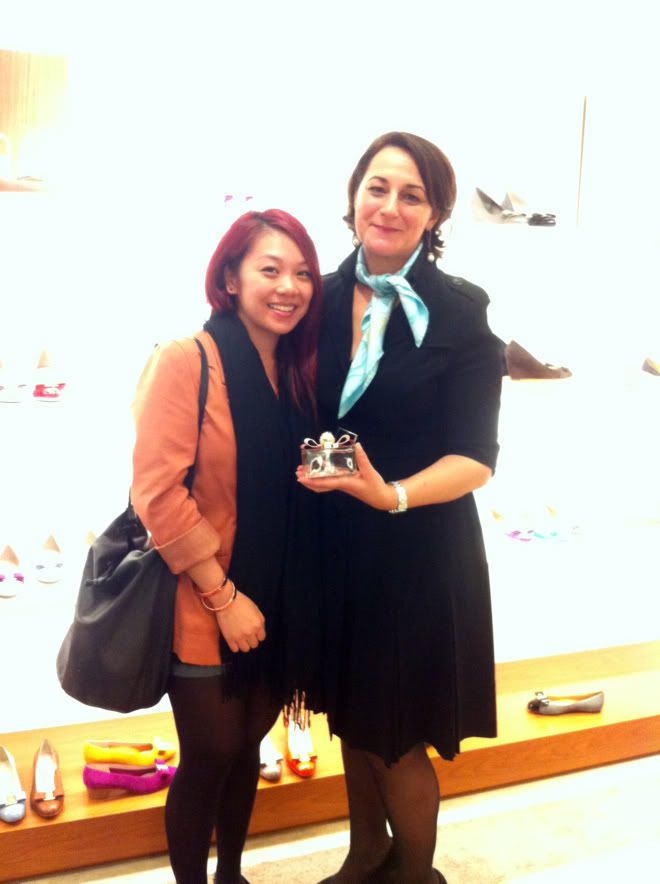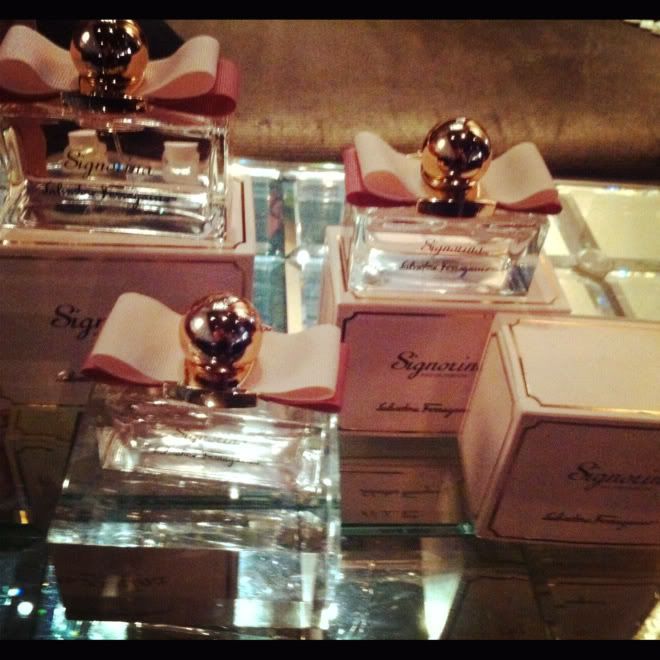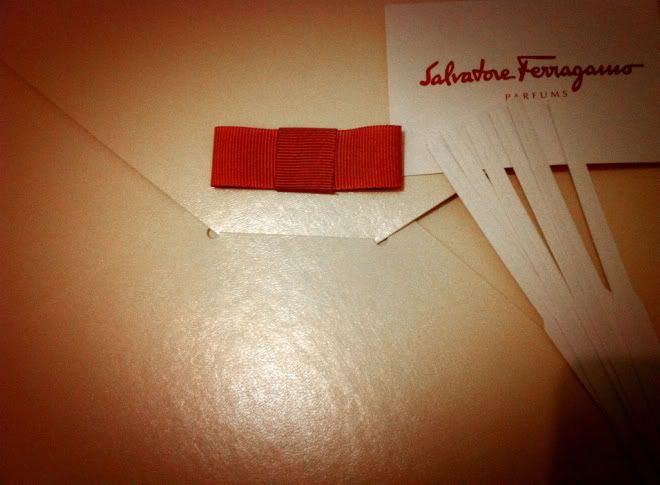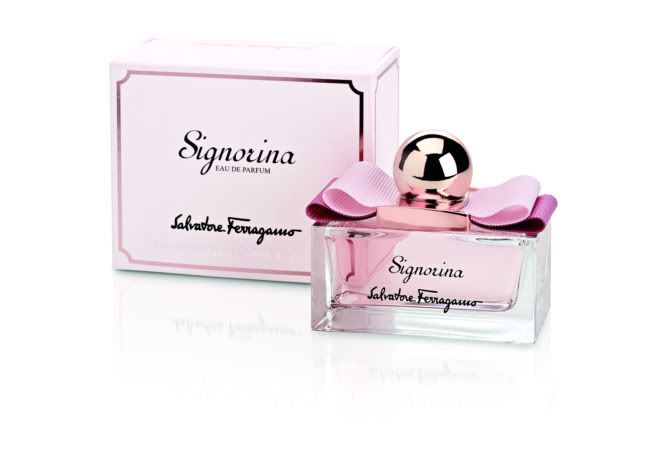 "Top notes: Currant and Pink Pepper
Heart notes: Fresh Jasmine, Rose and Peony Pepper
Dry down notes: Patchouly, Pannacotta, Musk"
I've had a really exciting and busy week, there's been so many events cramped into one week. So be warned for the next couple of days there's going to be a few more posts about the events I went to from this week, which I hope you would like.
One of the very special events I went to was Salvatore Ferragamo. I had the honor of meeting the Perfumer of the new Salvatore Ferragamo "Signorina" fragrance, Sophie Labbe. Meeting the Perfumer, the expert of perfumes for a "Sniff test" has been a great learning experience. I've never experienced anything like this before. Sophie took us through the Top notes, Heart notes to the Dry down notes. We smelt every layer of the "Signorina" fragrance. It was amazing to discover the smell of pink pepper, jasmine, peony, rose, pannacotta, patchouly and musk, the seven different notes in the fragrance. Experiencing the fragrance myself, I have to say "Signorina" is addictive, it has a fruity, floral with a hint of spiciness to it. You have to test it out to get the feeling. It's absolutely lush!!
I'm addicted to perfume and have to spray perfume before I walk out my front door, getting the chance to meet Sophie the super lovely and friendly lady, the perfumer who created iconic fragrances for other world renowned brands is definitely unforgettable.
"Signorina is the celebration of chic girls with a sophisticated, subtly cheeky and fresh scent signature."
Price Range: Eau de Parfume