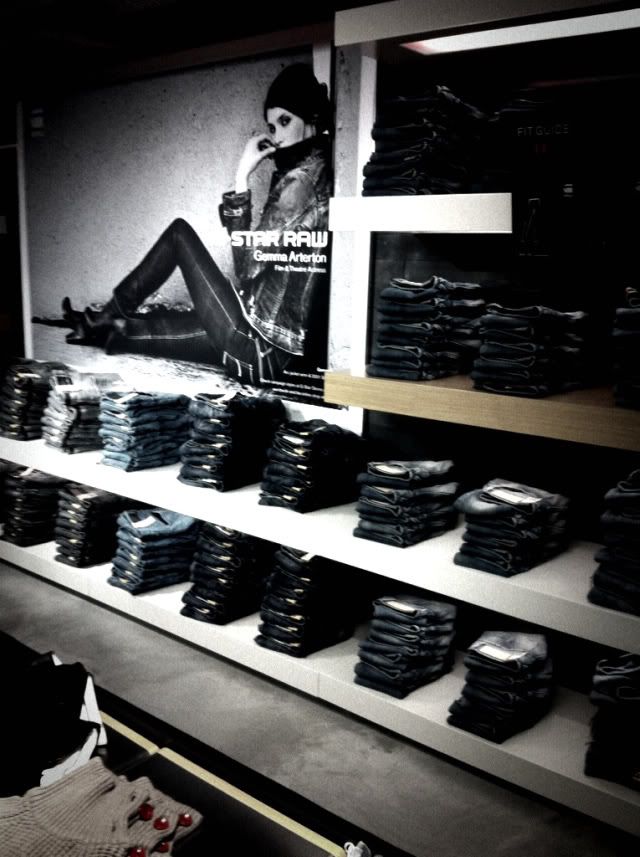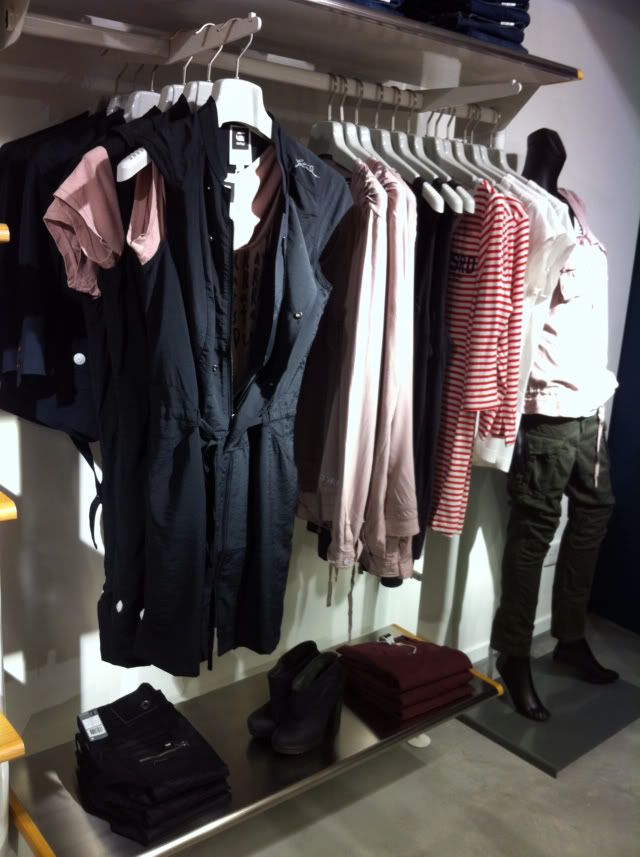 Check out the amazing detail inside the jeans.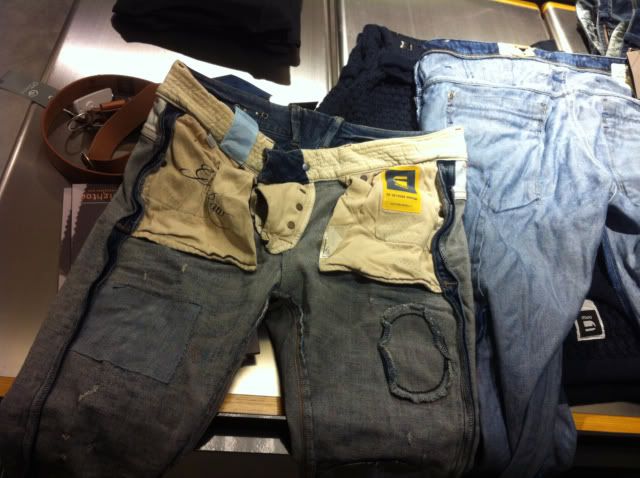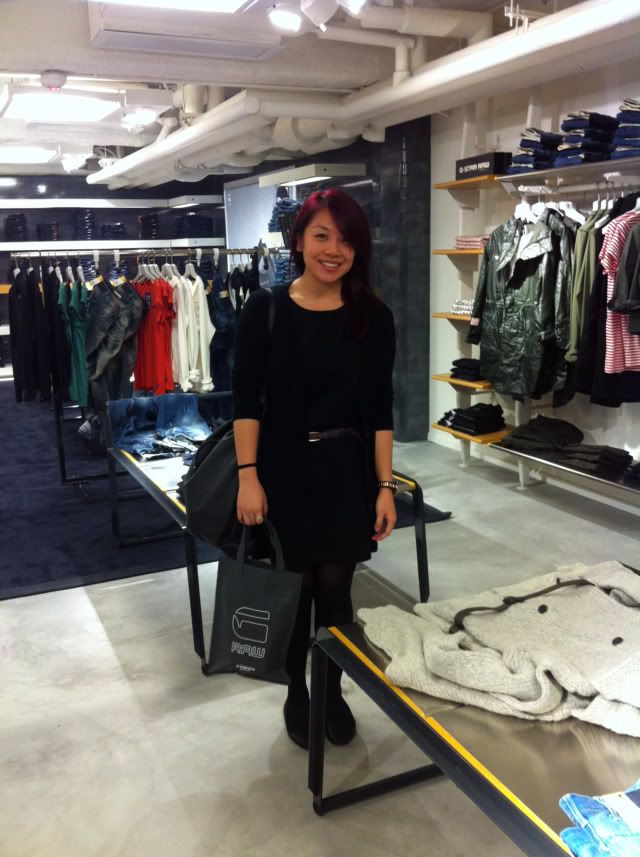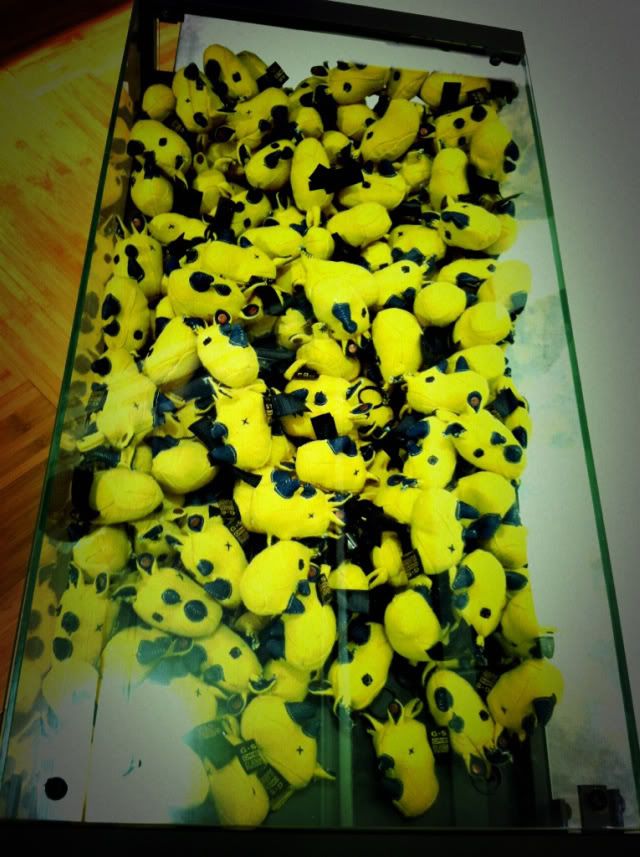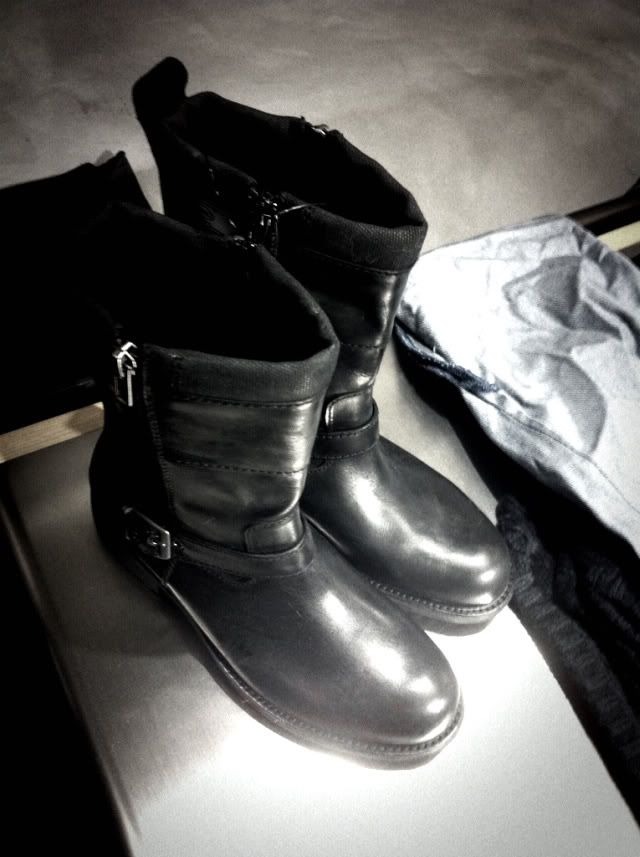 I really love these biker boots and I'm definitely going back to get these after Christmas!
A massive Thank you to G Star Raw and Sarah for my new jeans!
My brother is obsessed with G Star Raw and I never really understood why, when he came to Hong Kong to visit he was wearing G Star T-Shirts and jeans everyday, but after I went to visit the world's biggest G Star Raw store in Causeway Bay (Hong Kong) for the media tour, I understood why.
Thanks to Sarah for showing us round the store, now that I know so much more about this brand.
A lot of details are put into literally every piece of clothing, like the jeans above, the patches and stitching's not only on the outside but on the inside as well.
They also have some cool T-shirts and knits which is great for the winter.
During my visit, I spotted a pair of super cool biker boots which I could't stop looking at so I decided I'm going to go back to the store after Christmas to have another look maybe add it to my shoe collection, hopefully they will have my size and their still going to be there when I go back!
I had a great time exploring the store, the staff were great and very helpful!
If you're in Hong Kong do check out the super cool store at Leighton Road, Causeway Bay!