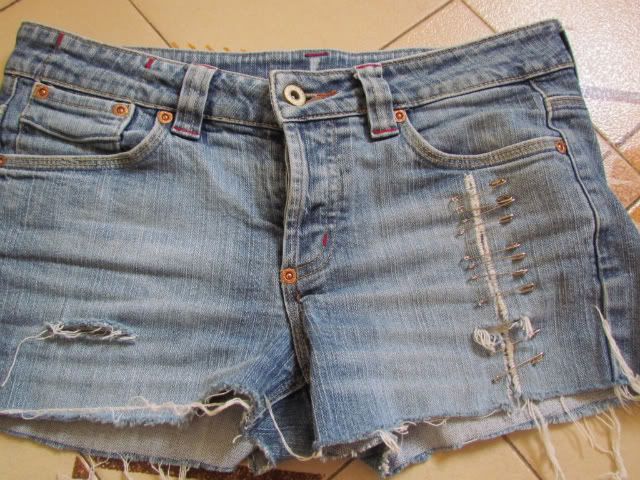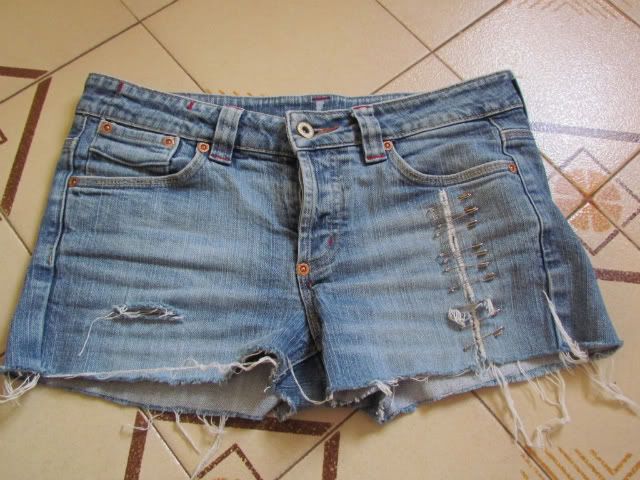 Hey, I customised these shorts for a photoshoot, these were originally a pair of normal straight legged jeans and I cut the legs off threw them in the washing machine then put some holes and ripped one side of the shorts threw them back in the wash then pinned the split with saftey pins.
The shorts looks better when it's on, i'll post some pics up soon!!
Join my facebook page on your right!